A project to challenge prejudice, intolerance and hate crime and build cohesion and integration
The Heartstone Odyssey
The strength of the project lies in its creative approach. It centres on use of 'The Heartstone Odyssey' book, an engaging and addictive story for children as the route to explore in depth the many facets of prejudice and intolerance and how these manifest themselves in everyday life. A perfect description was given by a reader who described 'The Heartstone Odyssey' as 'doing for racism what 101 Dalmatians did for the fur trade…' It provides a route for children to understand intolerance due to background, race/cultural differences, faith, disability and gender. It is a story that works on different levels, as captivating for adults as it is for children which is why a school-based project can reach out and impact on the surrounding community.
Photodocumentary
Heartstone photodocumentaries provide the real life complement to the fictional tale. Since Heartstone came into existence in 1990, a photolibrary of over 1 million images has been created which address the issues of prejudice/intolerance from multiple angles through invitations received over the years from partners who provide 'behind the scenes' access. This includes locations such as Auschwitz-Birkenau, the Balkans and Afghanistan where Heartstone secured special access for photodocumentary coverage. To see some of the images from these and other stories, go to Chandra Consulting Storyteller – On Assignment Photogallery section of this website.
Safe space for discussion and debate
'The Heartstone Odyssey' has been commended at national level for its ability to provide children in primary and secondary schools in the key transition period covering Years 5,6 and 7 with a safe space in which to discuss these sensitive issues naturally and comfortably. The project is often delivered in an hour a week in which time the story is read, discussed and the exhibition constructed. Discussion is child-led, not dictated by Heartstone or the teachers, and thus reflects the world around the children and their own experiences. Thus no two projects are the same.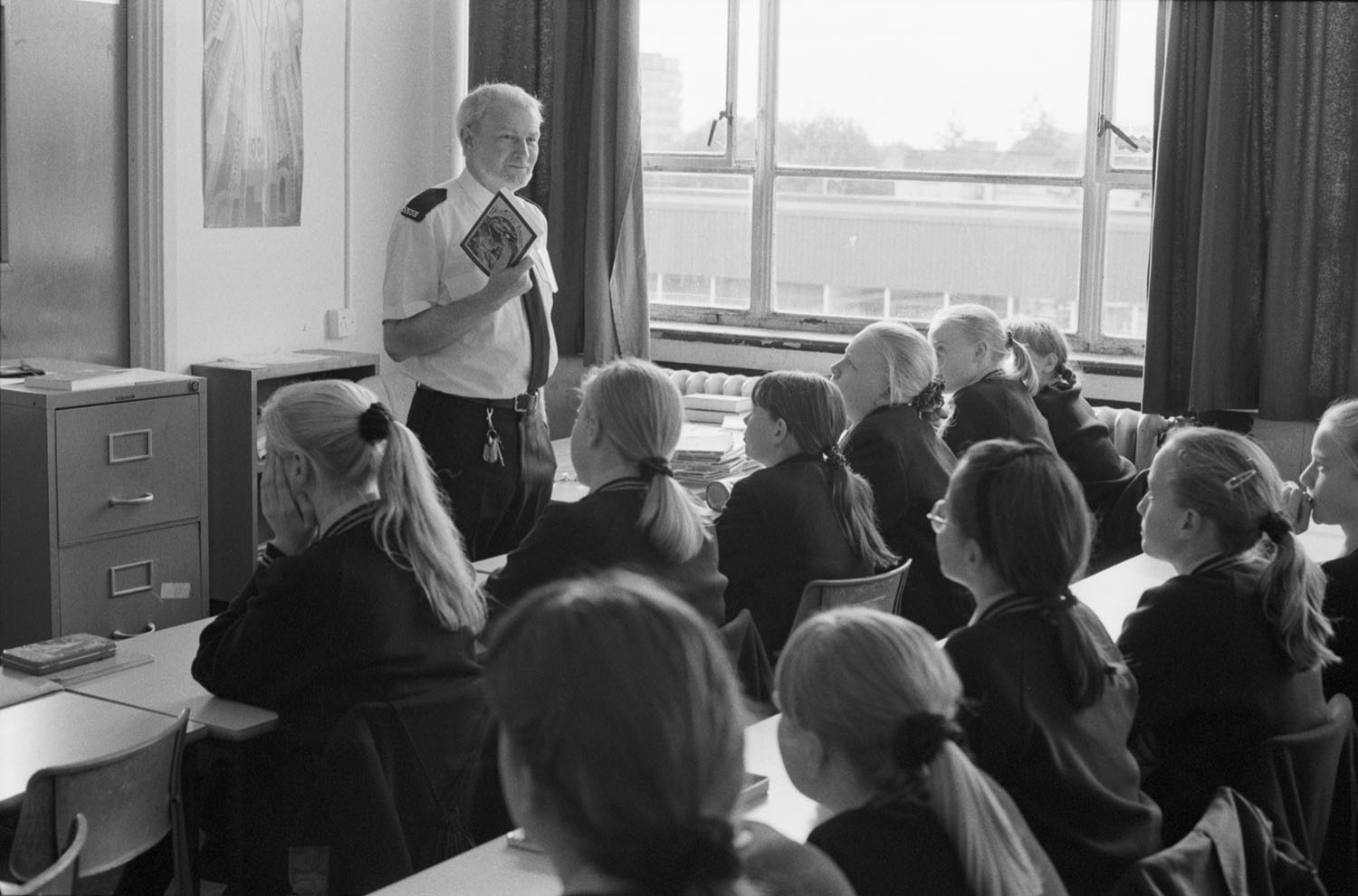 The story combines fantasy with real locations and history. It is the way in which it deals with the issue of identity, how historical events affect society's tolerance of difference (or racial and religious intolerance, with potential to lead to violence and extremism) and its core messages of 'live and let live' that make it of particular value in the current time. The story also provides multiple fictional scenarios which allow children to explore how they would deal with racism / incidents of intolerance that they encounter from any perspective and background and confronting other uncomfortable ideas. It addresses the early development of extremist ideologies and challenges bigotry / prejudice on all sides. This is also of importance in the context of refugees where a further need to successfully build integration has been recognised.
The project supports victims, challenges perpetrators and raises awareness providing children with a tool not just to explore the issues, but also to work out safe practical interventions, including harnessing the support of other children, as well as teachers and other adults who can help such as community police officers, so that incidents are both prevented from happening in the first instance or from escalating and reported if this needs to be done. It also raises the confidence of children and their sense of self-esteem, which continue to have an impact beyond the school gates.
The project also increases critical thinking skills, of particular importance in the current time when there are real concerns as to how social media and inaccurate reporting is influencing ideas and opinions, particularly in the context of children and young people.
As a result of endorsement from National Counter Terrorism Police HQ at the end of 2015, school-based pilot projects were initiated nationwide under the heading of community cohesion / integration and challenging hate crime to ensure all communities were involved across the country.
The House of Commons event – November 2016 – 7 local authority evaluations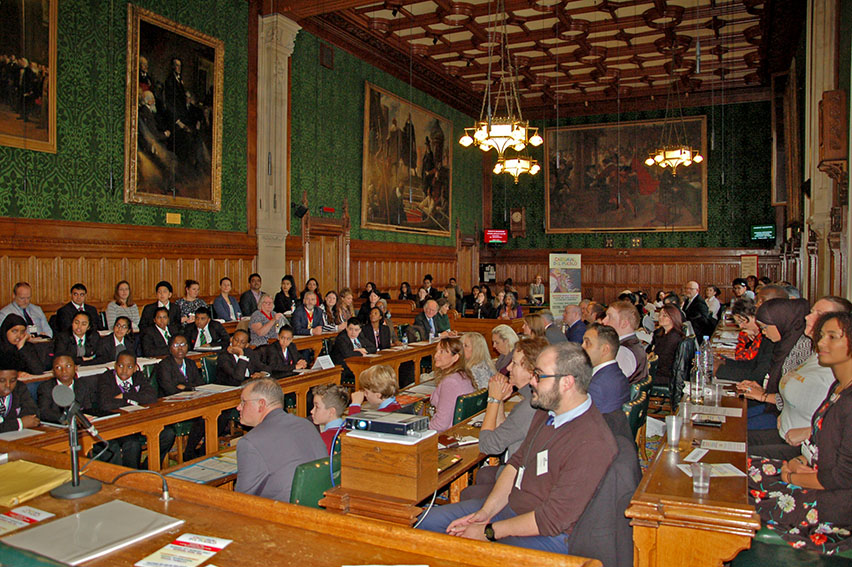 The result of the education project challenging hate crime and building cohesion/integration in seven areas around the UK was presented at the House of Commons in November 2016. The event demonstrated how many different ways the project is being implemented and that it is providing a flexible, practical, positive intervention and tool for schools which fits the needs of each local area and the type of population reached.
It complements and extends local resources providing teachers and leaders with different routes through which to address these issues which is easily incorporated into a crowded school curriculum.
The education project has benefitted significantly from the interest of Barrie Osborne, Producer of the Lord of the Rings trilogy of movies, who is working with Heartstone to take the story to the big and small screens. This is a longterm project and by no means certain but his interest has generated excitement and momentum which is difficult to replicate by other routes and has facilitated take-up into some of the most 'hard to reach' areas.
CONTACT HEARTSTONE TO GET A FULL COPY OF THE REPORT
Project resources
The project is centred on use of the Heartstone resource pack which comprises class sets of 'The Heartstone Odyssey' books, Discussion Notes which are constantly updated to reflect discussion topics as relayed back to Heartstone from project areas, small-scale exhibition covering some of the real locations and characters featured in the books allowing each school/group to construct a display in their lobby or corridor to ensure work done within the classroom reaches out to the whole school community.
The resource also includes access to the Heartstone photolibrary for additional images from new photoassignments as they are carried out to have a sense of connection with the Heartstone world.
Training
Training is designed to be intensive but brief, and focuses on ensuring teachers/leaders are able to deliver the project to their groups themselves as opposed to Heartstone delivering it for them. This approach allows the project to become sustainable.
The Heartstone Advisory Team
To further support the schools/groups in this project, without taking over from the class teacher, the Heartstone Advisory Team are available for telephone / email advice for teachers providing additional guidance and answers to specific questions which may arise.
A longterm resource, intervention and practical route to involve other experts/speakers in the area:
The Heartstone Odyssey and the associated resources provide a longterm resource and practical intervention to challenge hate crime and help build greater community cohesion, integration and reduce isolation both for the children and the wider school community.
Schools/groups often contact Heartstone for additional workshop sessions in school eg. a storytelling session led by one of Heartstone's trainers or someone with a specific area of expertise who can add to each session eg. a local police officer who can talk about hate crime, local historian who can talk about their own area to connect with the Heartstone Odyssey and other experts who can provide a beneficial input. Many of Heartstone's partners who have been involved in the photodocumentary production are also available to provide further background on the stories featured thus facilitating even wider contact.
Once in place, it can be used year after year with new classes as teachers develop expertise on using the resource and build their own contacts for the project drawing on Heartstone but extending this to local organisations and individuals. Schools and groups are encouraged to share what they have done so that their plans can be added into the pack and shared with others picking up the project. In this way, the pack becomes a developing resource reflecting experiences of a wide range of areas, ages, backgrounds, faiths and cultures.
In Summary
This project works through a creative, imaginative, positive and inspiring approach. It is engaging, exciting and capable of involving all communities. It supports victims, challenges perpetrators and raises awareness. Each school based project becomes the centre through which to reach out to local families, the community and other individuals and organisations thus providing a practical way through which to increase contact, reduce isolation and bring groups together who would otherwise not meet. The emphasis is on training the teachers / leaders in the local area to deliver it so that it becomes a sustainable concept capable of reaching many generations of children to come.
CONTACT US FOR FURTHER INFORMATION ON HOW YOU CAN SET UP A PROJECT IN YOUR AREA