'Sailvoyage's Story' from The Heartstone Odyssey and how the Heartstone arrived in Britain in 1796 was presented at the Royal Northern College of Music in Manchester on 27th April 2018.
'Moving Lives Dance Theatre' comprising dancers drawn from Liverpool Hope Uni with the support of Dr Rachel Sweeney, Rehearsal Director, had led workshops in the preceding weeks with Knowsley Community College with the support of Mike Evans of their Performing Arts department and Wellesbourne Primary School. Both performed in the show led by Sitakumari. For the first time, images drawn from the photo-stories associated with each of the dance pieces in the show, produced by Heartstone's photographer, Nick Sidle, were hung above the dancers to provide a spectacular connection with real life.
The show opened with statements from children and young people in Oldham and Salford who have been reading 'The Heartstone Odyssey' and using it as a foundation for discussion and debate on the issues raised in the book.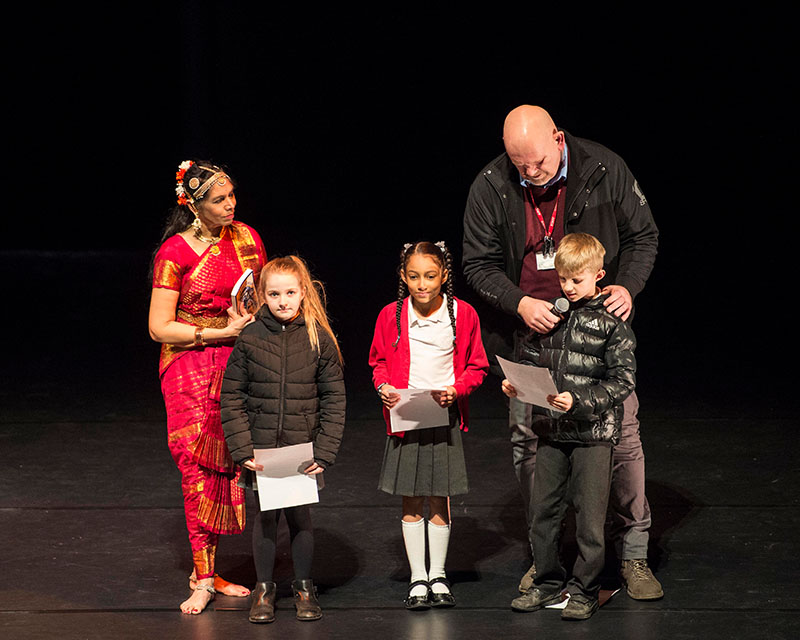 The performance opened with the below statements:
Delph Primary School, Oldham
Year 5 Class Teacher, Paul Britner –' Good afternoon everybody. Once again it is an honour to be invited to attend an event for the Heartstone Odyssey. Since we started our Heartstone journey at Delph Primary School almost 2 years ago it has been an absolute privilege to listen to, or take part in some wonderful discussions about issues which seem to be always gaining importance. The pupils have never failed to impress me with their empathy, sensitivity, tolerance and firm belief that all people deserve to be treated with respect. We even got to talk in the Houses of Parliament to share our positive message. Needless to say, the children were inspirational and I was hugely proud to be their teacher. I have always believed passionately in how important it is for everyone to be treated equally and fairly. I have spoken before of how prejudice comes from ignorance and how it can only be overcome by education and by people reaching out to each other across race, religion, colour, gender or any other social barriers. However, I think our audience would prefer to hear the children speak, so over to them. Thank you.'
Child 1-' We are from Year 4 at Delph School. We are looking forward to reading all about Chandra's adventures with the Watchmice when we move up to Year 5. Both our Year 5 and Year 6 classes have taken part in their own Heartstone journeys and they have asked us to pass on a few messages about why they feel the Heartstone story is so important. The Year 5 pupils all wrote their positive thoughts on their classroom windows and we would like to share some of them.
'We welcome everyone into our school, no matter what race, religion or skin colour they are.'
'We don't judge people because they are different.'
'We are all the same even though we are all different.'
'Everyone is different and that is exciting, it makes the world a better place.'
'We respect everyone at our school. We are tolerant and we celebrate diversity.'
'We treat each other equally, it is what's on the inside that counts.'
'We live in a little village which is very different to big towns, but we accept everyone as equal.'
'All people are equal, no matter what race, colour or background they are from.'
Child 2– 'Year 5 look forward each week to finding out what will happen to Chandra and her Friends in each new chapter. After reading, they have a discussion and share their thoughts and ideas about what they have just read. They have also done further research about the experiences of children who have been the victims of racist abuse, bullying or other prejudice. While they have enjoyed the story and hearing the adventure unfold, they have been shocked to discover that some people have attitudes or beliefs where they think if your skin is a different colour, if you are different to their idea of normal; that the lives of some human beings do not have as much value as theirs'. They challenge this with positivity and respect for all people. Year 5 wish to send a message to everyone, you are all welcome at our school.'
Child 3– Our friends in Year 5 were asked what they would do if they met any resistance to the positive messages they found from their Heartstone discussions. They were full of ideas. Their first thought for if they met anyone with racist attitudes was to give them a copy of the Heartstone Odyssey. Next, they said they would talk calmly to the person and explain why diversity made the world a better place: why prejudice is unfair and upsetting. Year 5 know already that challenging prejudice can only be done by educating people.
The story you will hear today of the journey of Sailvoyage Stonekeeper is only a small part of the story that is the Heartstone Odyssey. The children at Delph Primary School would strongly urge all schools to set out on their own Heartstone Journeys. Thank you for listening.
Here's what Paul Britner had to say following the event;
'First of all, I would like to thank you for the invitation to the Heartstone event at the Royal Northern College of Music on Friday 27th April. The quality of the production was absolutely first class and it was beautifully performed, both by the dancers and Sitakumari. I have spoken to my colleagues who accompanied our group and they have all stated that there is an absolute lack of opportunities for children to access performances which not only reflect but celebrate cultural diversity. I would truly hope that you are able to continue delivering this vital message. 
As a class teacher, it would be easy to stand in front of a class and tell children not to use racist language or develop racist beliefs. However, children need to choose to be tolerant for this to be meaningful. By reading Chandra's story and by watching fantastic shows like the one we saw last Friday, we are able to stimulate debate and encourage children to consider the importance of respect, tolerance, fairness and equality. The children all loved the show. On the way to the venue the coach was buzzing with excitement. The journey back to school was just the same. The whole class said they loved the music, dances and costumes. They also said they cannot wait to start reading the Heartstone Odyssey.'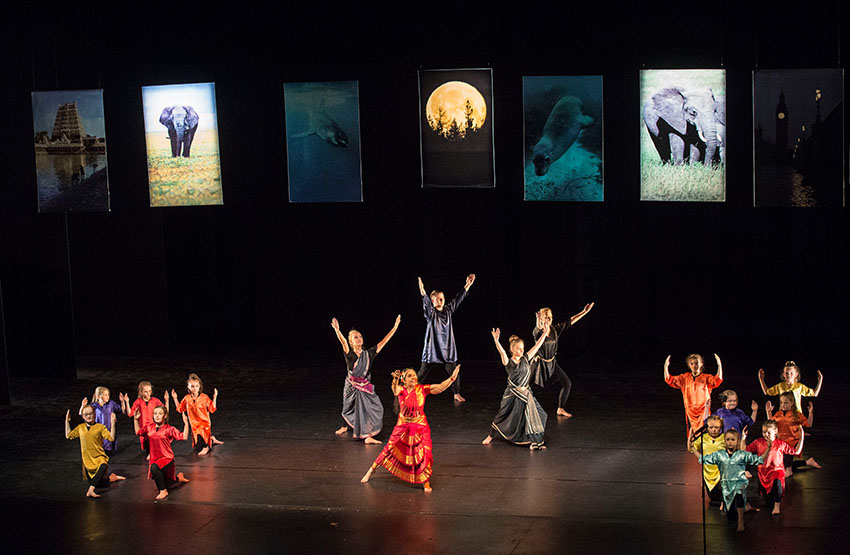 Here's what some of the guests had to say on the day:
'This was a fantastic show. I will have to read the book. Very inspiring!! Will have to let my children know about this show.'
Sushila Patel, Indian Association
'It was a wonderful show. We really enjoyed it. Congratulations and well done.'
Rajyashee Dutta, Indian Association Manchester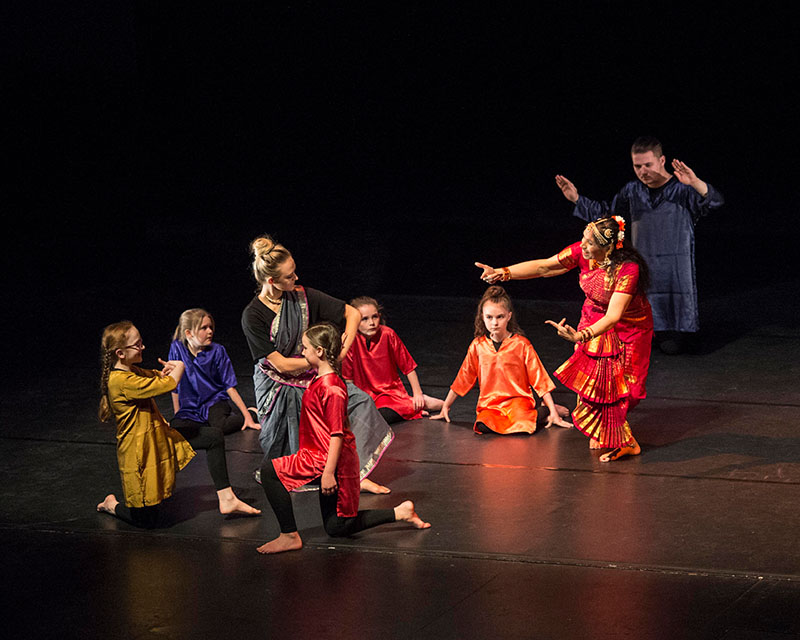 'Most amazing show. I had such a good time. I will read the book.'
Mahila Mandal, Shree Bharatiya Mandal
'Most interesting and enjoyable. I did not know that so many gestures can be done by hands and fingers.'
I A Oldham, Shree Redha Krishna Temple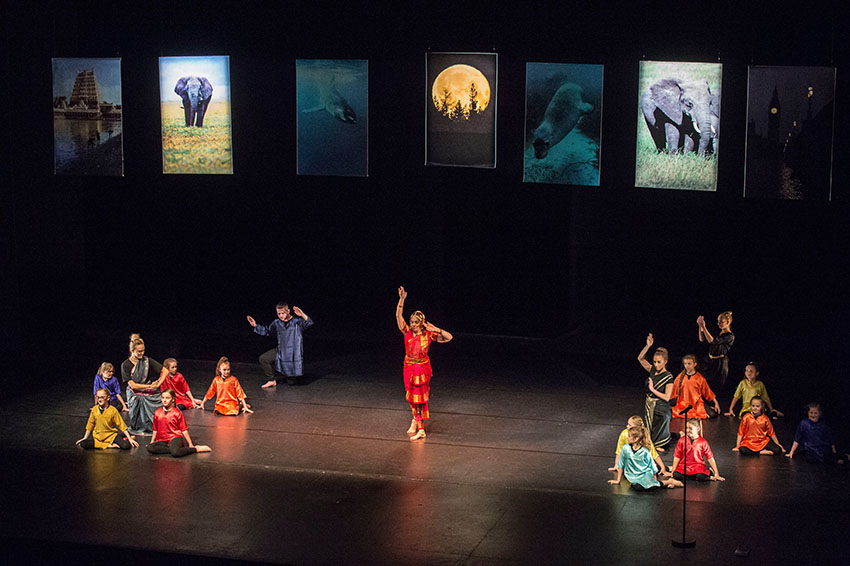 'I really enjoyed the performance today inspiring, uplifting and wonderful dancing. It's great to see the school children getting involved with a peaceful story.'
Maria Dawn Ellis, Peace Talks Oldham
'Thank you for a fantastic performance again. The message of peace, unity,  equality and harmony are excellent and delivered in a passionate and enjoyable way, especially directed at young people. May your message, the book and performances enjoy great success.'
Sukhbir Singh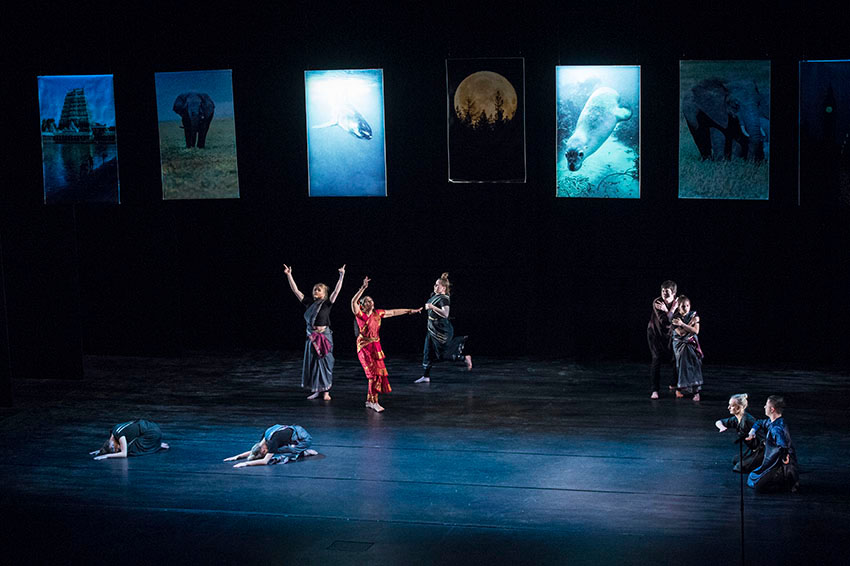 'We enjoyed the afternoon and experience of coming to the RNCM in Manchester and watching the performance. The experience provided children with the opportunity to bring to life through dance aspects of the story central to the Heartstone Odyssey. The children loved the colourful display that represented animals from the story and beyond and loved the animated story telling which brought parts of the book to life. Here is what some of our children said: 
'It was fun to be in the theatre with all those people'
'I was a bit scared in the dark because I haven't been to a theatre before'
'It was a bit like the cinema but with a real life performance.'
'Many thanks for the opportunity,'
Nic Wetton, Headteacher, J H Godwin Primary School Blacon, Chester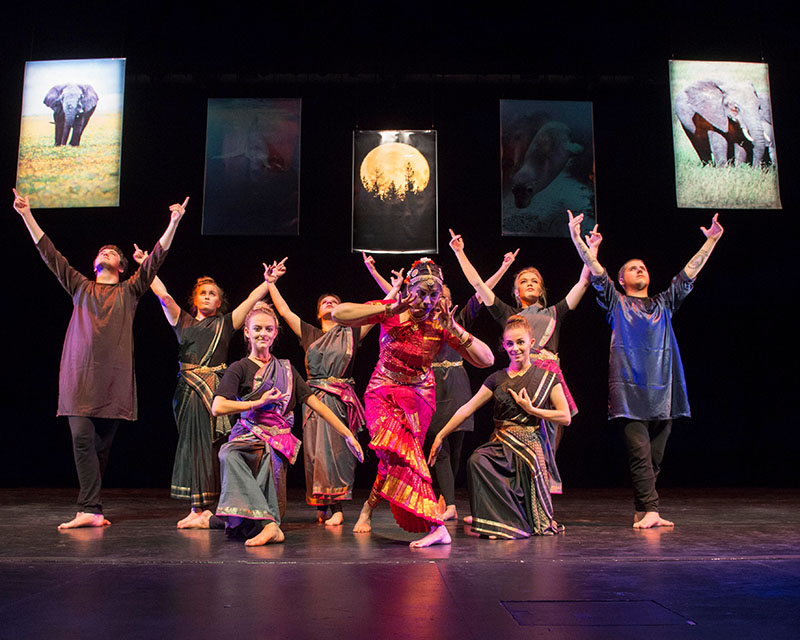 'Thank you for the invitation – a wonderful performance.' 
 Barbara, Val and Yvonne, Soroptimist International Manchester
'Thank you so much for the opportunity to see the show, the children really enjoyed it and have not stopped talking about it since!'
Clare Campbell, Head Teacher St Charles RC Primary School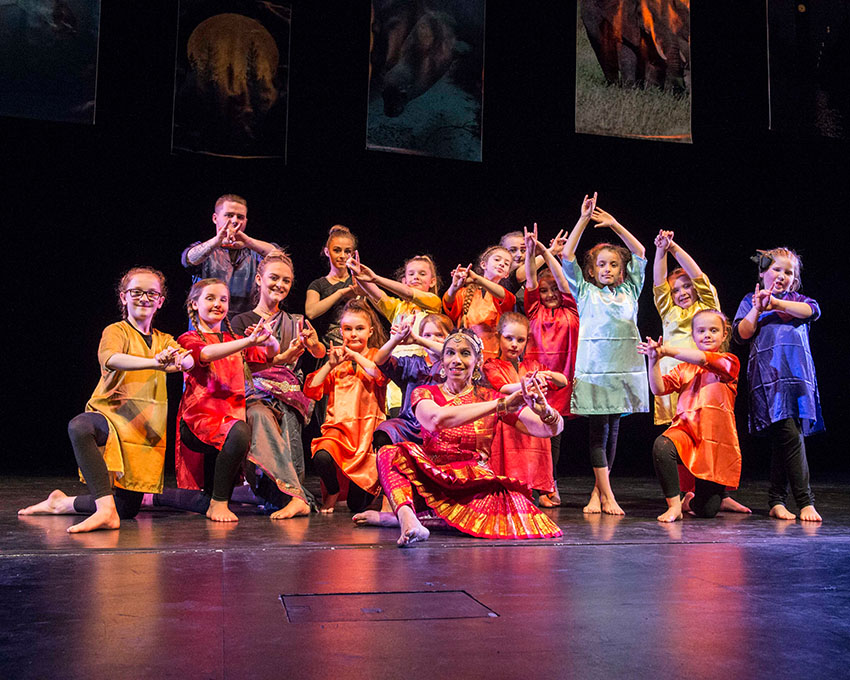 'Thank you for inviting us along. The children enjoyed the interpretive dance and they enjoyed joining in with the actions. It was wonderful to hear the inspiring work from the other schools. We are looking forward to studying the book'.
 Rachel Jones, Deepoint Primary School