On the 17th May, 2018, the latest London Underground 'Chandra's London' installation produced in partnership with Transport for London, the Metropolitan Police, British Transport Police and local communities, including Surrey Docks Farm, was opened at Canada Water station by the Mayor of Southwark.
This installation is no different from the others in place across London. It celebrates a common humanity and the need to challenge intolerance, in whatever form it takes. Developed over a period of 30 years, it offers a unique and intimate view of London. With its message of empathy towards people regardless of their background, nationality, race, culture or faith, the installation on Canada Water was recognized by all present at the launch as a timely project and event.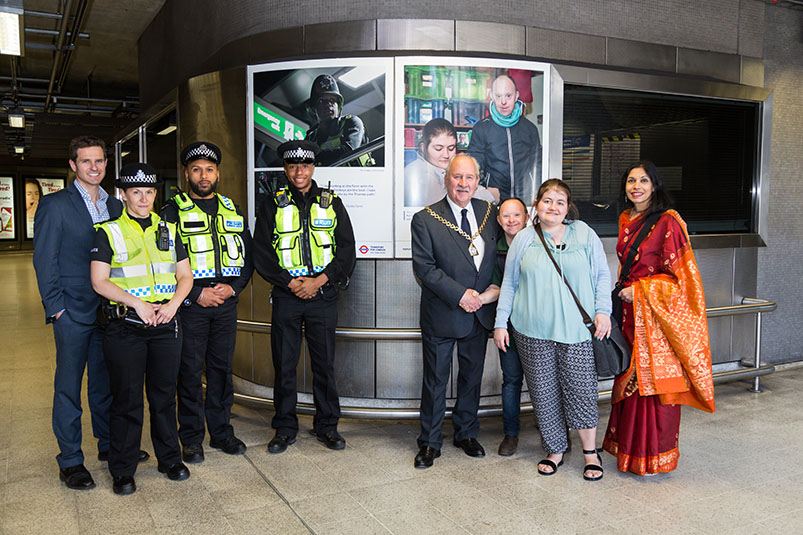 This section of 'Chandra's London' has been gathered with assistance from British Transport Police, the staff and volunteers of Surrey Docks Farm and the Latin American community resident in the area as well as the staff of the Station itself.
The guests at the launch included those who had participated in the photodocumentary and whose images are included on the panels, particularly rewarding for the volunteers from Surrey Docks Farm.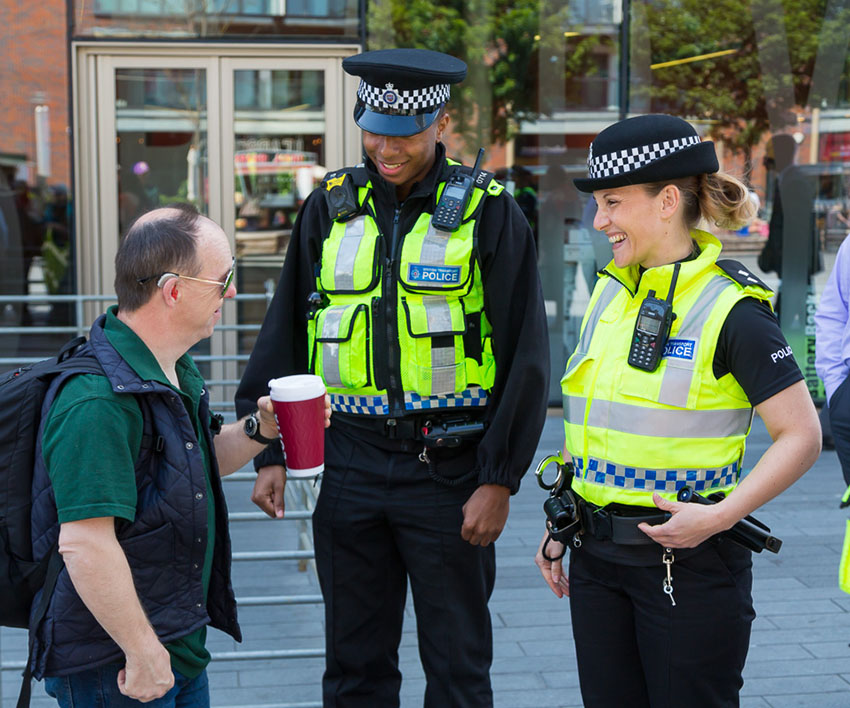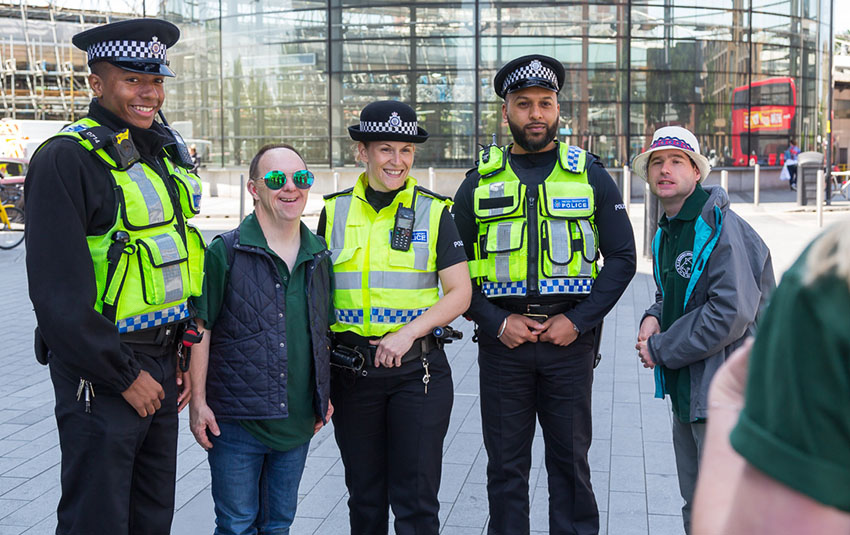 This was an inclusive event, a visual demonstration of the Heartstone core principle of using its photo-stories as a practical route to bring people together.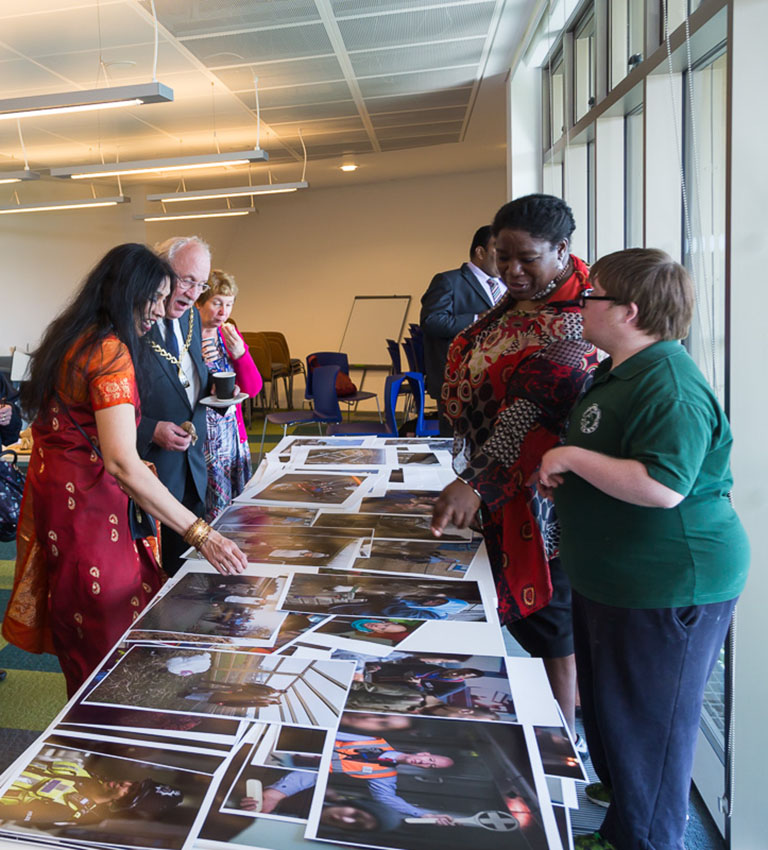 The reception was held at Canada Water Theatre & Library, who are also partnering this project, and included additional photographs from the photo-stories.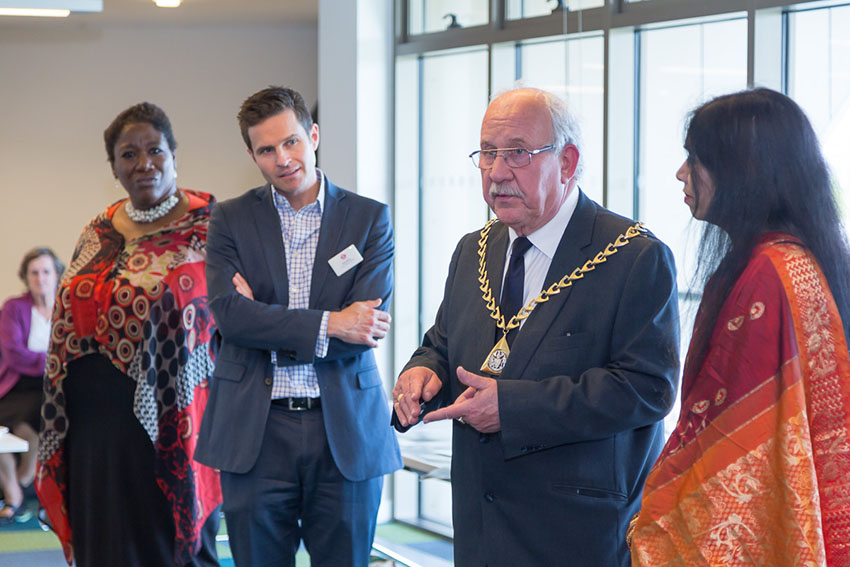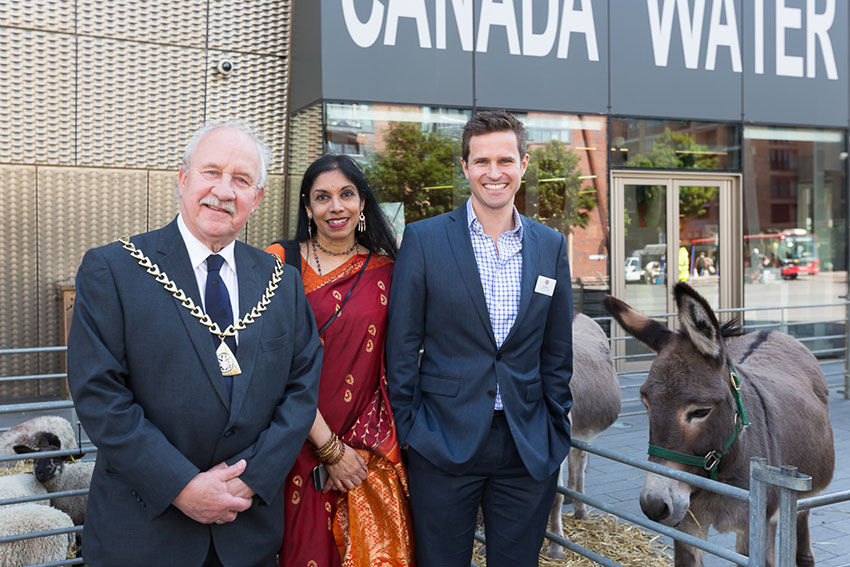 Several of the people and even some of the Surrey Docks animals pictured in the photos were present helping to bring the story 'to life' and adding real excitement to the event.
Mayor of Southwark, Cllr Charlie Smith said:
"This exciting new installation was born from an idea when this project visited the House of Commons.  I am pleased to be able to be here for this launch and to see the work between TFL and Chandra's London.  A stunning new photo exhibition which is inspired by "The Heartstone Odyssey" trilogy, and celebrates Southwark's diverse culture.  By placing the art work in the station it brings the vibrancy of the borough into the heart of this community."